June 28th: Hate to Love Ships
— Ask and you may receive. By request, a topic all about your favourite hate to love romances!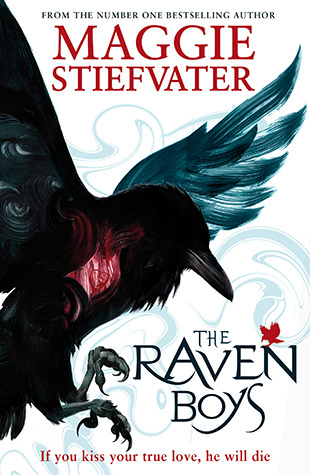 I had a bit more trouble with this top 5, than I have others, but I tried to reason my answers well enough!
Julian x Scarlett
With these two it wasn't necessarily a hate to love romance, or really too much of a great romance at all but there was certainly a lot of distrust between the two at the beginning of the novel.
I found that these two were a lot of fun together and I can't wait to see how their dynamic changes in book 2.
You can read my review of Caraval here!
Ron x Hermione
Don't glare at me like that (I can feel it, guys, there's a whole bunch of you silently planning my demise right now). We all know that it took more than a few chapters for Ron and Hermione to actually become friends, and even longer for them to actually trust each other.
If we're all honest here then we can also woman (or man) up and admit that these tw had a pretty rocky relationship for the first four books. Yeah, they're tight by the end of the series but for the most part these two have a pretty unbalanced friendship.
asdASDasdASDddASDASDasdssMy reviews of: Book 1 // Book 2 //  Book 3
Katy x Daemon
These two definitely had a hate to love relationship. Keep in mind that I've only read books 1 and 2 and so I don't know how the series ends.
From what I've read these two have great banter and a lot of pent up emotions, most negative. They start out pretty much despising each other and now, they're pretty much glued at the hip.
G x Jane
Okay, so these two are completely adorable and their (second) wedding was brilliant. I mean, all the guests had books in case they got bored!
Anywayyy, they started out in an arranged marriage and hated each other from the get go. They had terrible communication and by the time they actually talked to each other (communication is key guys) I was already in love with their love. Also, Jane has some fantastic one liners and  could kill someone with all the puns up her sleeves.
asdasdasdasdASDasdasdasdasdasasd My review of My Lady Jane
Adam x Ronan
Adam and Ronan didn't exactly start out hating each other but they weren't particularly close either. It was really fun to see their relationship develop throughout the series as they are both such fundamentally different characters.
If you know anything about the bookish side of Tumblr then I'm sure you also know about these two and their journey. And, for the most part Tumblr is right, these two dure do make a good couple.
Did you do a T5W? Who are your favourite hate to love couples?