June 14th: Side Ships
— Tell us your favorite relationships that don't involve the protagonist!
Links to the books are in blue!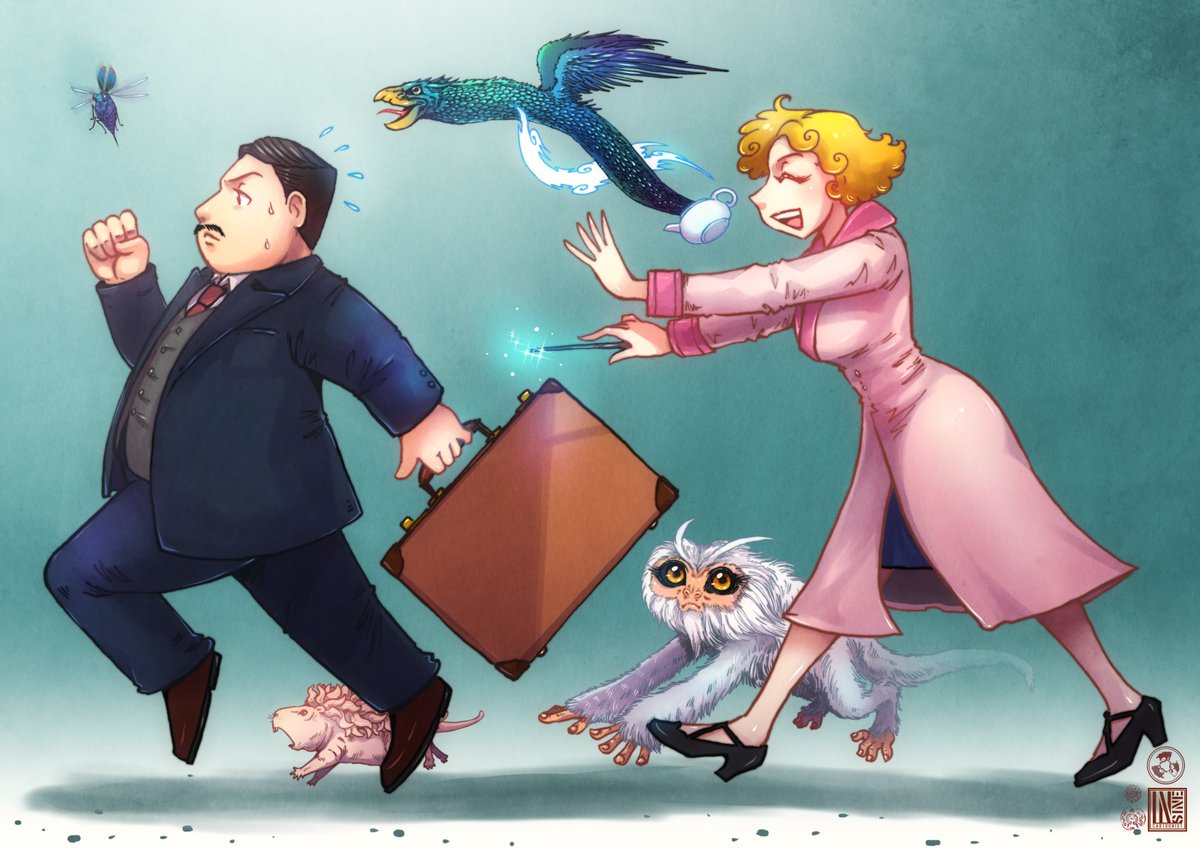 BINGLEY X JANE (PRIDE AND PREJUDICE)
These two are adorable, and often they are my favourite part of the whole story. I love how they just completely fall in love with each other and are both two of the nicest fictional characters of all time.
ZUZANA X MIK (DAUGHTER OF SMOKE AND BONE)
These two are also adorable, in fact 4 out of 5 couples on this list are adorable. Anyway, so Zuzana is the main character's best friend and she meet's this guy named Mik in book 1 (I think) and right from the get go they are completely amazing and supportive and I love them. Also there is this amazing novella of their first date and you should all read it.
JACOB X QUEENIE (FBAWTFT)
Okay, so we've all seen Fantastic Beasts by ow, right? Of course we have, we're bookworms after all. So then you guys know just how amazing Queenie and Jacob were together, and I swear if Jacob isn't in the second film I'm gonna cry.
These two are beautiful and I love how completely pure they are together.
GHASTLY X TANTH (SKULDUGGERY PLEASANT)
MASSIVE SPOILERS FOR THE SKULDUGGERY PLEASANT SERIES
These two honestly had so much potential and they're the only couple on this list that never really had a chance. I really wanted them to be together and they were actually supposed to go on a date at some point but because of circumstances they never even had a chance. Can you picture me screeching because I was super duper pissed off.
GROVER X JUNIPER (PERCY JACKSON)
Okay, so I don't remember when these two actually got together (I feel like it was probably around book 3 or 4 in the first series). Either way they're absolutely fantastic together and I really love them together. I really appreciate that Riordan decided to give Grover a love interest, especially because Juniper is like Grover's perfect partner – she's smart and she totally understands Grover's need to help save nature and really balances him out, though we don't see her as much as I would have liked in later books.
---
Did you do a T5W? Who are your side-ships?
SOCIAL MEDIAS
Goodreads — Books Amino — Instagram — Twitter