My second award for the month? Aaah, this is so surreal, thank you so much Charlotte (Charlotte Annelise) for nominating me, it means a lot!
"Mystery Blogger Award" is an award for amazing bloggers with ingenious posts. Their blog not only captivates; it inspires and motivates. They are one of the best out there, and they deserve every recognition they get. This award is also for bloggers who find fun and inspiration in blogging; and they do it with so much love and passion. – Okoto Enigma
This award was created by Okoto Enigma
Rules
Put the award logo on your blog.
List the rules.
Thank whoever nominated you and provide a link to their blog.
Tell your readers 3 things about yourself.
You have to nominate 10-20 3 people
Notify each of your nominees by commenting on their blog.
Ask your nominees any 5 questions of your choice; with one weird or funny question (specify)
Share your link to your best post(s)
Facts About Me
1. I hate baking; I can cook dinner no problem (so long as no one is in the house) but if you ask me to bake you something I will literally make you eat the rolling pin.
2. I always carry a book with me, whether it be physically, ebook or audio. You never know when you'll need a book!
3. I prefer savoury over sweet. I'd rather a scone over chocolate any day.
Questions
What is a book you love that isn't your favourite book?
I like this question, it shouldn't seem hard but it is. The first book that comes to mind is Yes Please by Amy Poehler. I've read this twice, the first time I read this I absolutely loved it, in fact it's what gave me the push to watch Parks and Rec. However, the second time around I didn't enjoy it as much, which isn't to say it wasn't as fun as it was the first time.
What is your favourite food and how often do you eat it?
I'm boring as heck so my favourite food is pesto pasta (with spinach and tomatoes because I'm no savage). I don't eat it too often because pasta isn't actually that healthy a meal but I probably eat it once a month.
What is/was you favourite subject at school/uni?
My favourite subject is Ancient History (I'm in year 12), it's taught by my favourite teachers and is one of the few classes that doesn't make me fall asleep.
How many books are in your bookcase?
I own roughly 245 books, excluding the books on my shelves that belong to my brother. I only own 2 book shelves (they're all I can fit in my room 😅). I used to buy books at any chance I got but over the past few years I've sort of stopped, I'm more of a library reader now.
What is an overhyped book that you cannot stand?
Oh boy, the answers to this question are endless.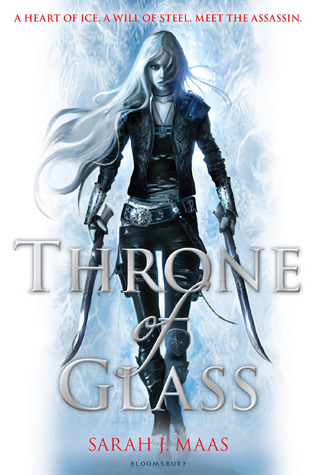 I don't want to talk about them, they make me mad.
I Nominate 
The Green Onion Blog – I really enjoy your blog, you always talk about something interesting and I really admire that.
Jamishelves – Hey Newbie! I know you've only been around for a couple of weeks but I really like what I've seen from your blog so far!
ReadwithKatie – I like your blog and how did I not realise you were from Aus?
My Questions
 Do you buy multiple copies of books?
 Do you like roman numerals on clocks?
 Are you more of a TV or a movie person?
 Do you collect Funko Pops? If so, who have you got so far?
 Do you own multiple bookcases (how many?)? Also, show me!! 😍
SOCIAL MEDIAS
Goodreads — Books Amino — Instagram — Twitter