May 2017: Contemporary
This group is run on Goodreads (link) by Kayla Rayne and Trina from Between Chapters!
I tried to find a wider range of books to recommend in this genre for you guys. I hope you enjoy them!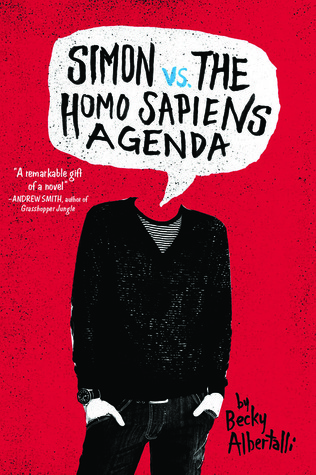 The Cuckoo's Calling by Robert Galbraith
I know a bunch of people don't really enjoy this series but personally I really like it!
It kept me up all night, I had to know who the killer was! It's actually written by J. K. Rowling if that's any incentive for you to pick it up.
Simon vs. The Homo Sapien's Agenda by Becky Albertalli 
If you haven't already, you need to add this to your tbr. In fact, why not go and add everything on Becky Albertalli's Goodreads page! Her debut novel, SVTHA was so amazing that I read it twice in two days. Becky Albertalli also released her second novel last month which I haven't read yet but boy, am I excited!
Aristotle and Dante Discover the Secrets of the Universe by Benjamin Alire Sáenz
I actually wrote a review on this last year if you want to check that out.
AADDTSOFU (woah, that is a long-ass acronym) is actually a really good book, I didn't particularly enjoy it but even saying that I did read it in one sitting which nearly never happens. It's a good lgbt novel that pretty much everyone enjoys so don't let me not enjoying it discourage you from picking it up!
If You Find Me by Emily Murdoch
Wow, it has been many moons since I read this!
I'm just going to leave Wendy Darling's opening line for her review because I think it perfectly sums up this book.
If You Find Me is a stunning debut that explores the consequences of child neglect.
---
Have you guys read any of the books I recommended? Have you made a monthly rec post?
---
SCHEDULED ON: 07/04/2017
SOCIAL MEDIAS
Goodreads — Books Amino — Instagram — Twitter