my rating : ★★★★☆

genre : comics, this shit is cute and the art is adorable
goodreads rating : 3.67
I received an arc copy of this book from the publisher via Netgalley in exchange for an honest review.
Comic reviews are kind of hard to write, because they're so short there isn't always a lot to talk about but I will certainly give this a fair go!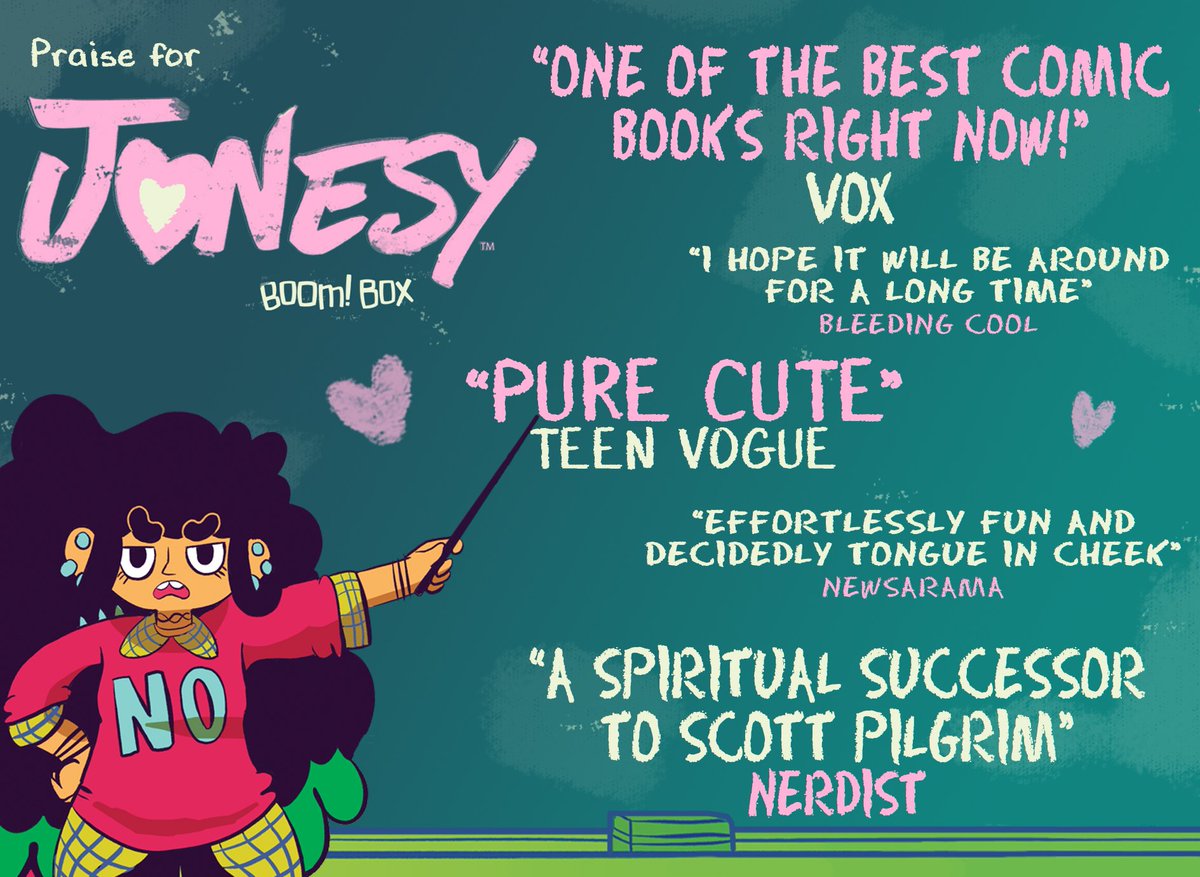 THE COMIC
Jonesy is about a "cool dork" named, well, Jonesy.
She is a snarky, too cool for school type of girl.
In this comic, Jonesy doesn't really have any friends but she does make a friend, an LGBT character who has a crush on another girl, they are an adorable little duo, they call themselves the SCIS (Secret Crush Investigation Squad).
This comic sort of reminds me of the Lumberjanes series, the art feels similar, the humor and tone of voice is also of the same vein. Aalthough, unlike Lumberjanes, Jonesy is more of a harsh character, she says things without much thought to how dhe might affect others. She's too cool for school, she hates valentines day and despises prom. But at the same time she cares about her friends, works at her dad's doughnut shop and sells zines that she slaves over after school. She's got a hard shell, but she's downright gooey inside. She's mean, and sometimes she can be a completely selfish character but somehow, she is still a loveable character.
This is definitely a fun comic, I feel like Jonesy will annoy many people but for others she will be hilarious. Either way, I've already recommended this to a bunch of people, in fact one of my friends has already started it and she's loving it so far.
ART
The art in this comic is honestly, really awesome.
Just look at it – it's bright, cute and it's fun. Don't tell me that this artwork doesn't make you want to add Jonesy to your TBR. It's adorable and you need it in your lives.
---
SCHEDULED ON 03/04/2017 1:11
---
SOCIAL MEDIAS