March 2017: Own Voices
I haven't done one of these in a few months so I thought it might be nice to start this up again on my blog schedule. I think own voices books are really important, any type of diverse book is important, but when it's written by someone who actually follows the same religion of the character/s or is from the same country or of the same sexuality it means a whole lot more.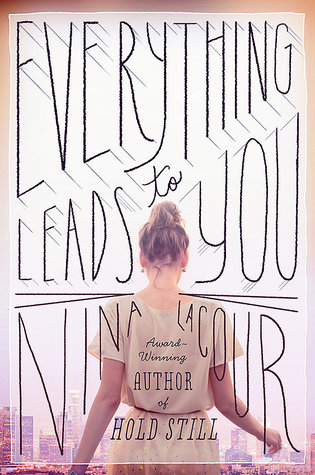 Every Heart a Doorway (Wayward Children #1) by Seanan McGuire

I read this novel some time last year and I loved it. The author and main character are both asexual, this means a lot to me, personally, because I am asexual, also. I really appreciated that the main character's sexuality did not have anything to do with the storyline, it was just part of their character. The plot and the characters in this book are amazing, its original and fun. This short book is an interesting and fantastical mystery and I cannot wait to read what comes next in the trilogy.
Asexual – a person who has no sexual desires.
Our Own Private Universe by Robin Talley
The main character and author of Our Own Private Universe is bisexual. I really enjoyed this book because it is very open and clear about the sexuality of the main character and how not everyone's family or friends are going to be okay with knowing an lgbt+ person.
Bisexual – sexually attracted to both men and women.
Everything Leads to You by Nina LaCour
I love this book for so many reasons.
1) The main character is a lesbian and her friends and family are completely okay with it.
2) The main character is a set designer – how often do you get to hear about the film industry from that pov?
3) It's just… nice. The plot is a fun mystery and the romance is sweet.
This story is not a must read but if you need a fun pick-me-up well, you should pick this up.
Lesbian – a woman attracted to another woman
George by Alex Gino
Now, this, this is an important novel. George explains what it means to be transgender. This novel gives the pov of a young child in the wrong body, George feels wrong as a boy and just wants to be free as Melissa.
This is a great novel, not only does it help to explain to little kids what being transgender means but it is still easily able to be read by teenagers and adults alike.
Transgender – denoting or relating to a person whose sense of personal identity and gender does not correspond with their birth sex.
SOCIAL MEDIAS
Goodreads — Books Amino — Instagram — Twitter