March 8th – Favorite Science Fiction & Fantasy Books *BooktubeSFF Awards Crossover Topic!*
–In collaboration with the BooktubeSFF Awards, talk about your favorite science fiction and fantasy books of all time!
---
SCIENCE FICTION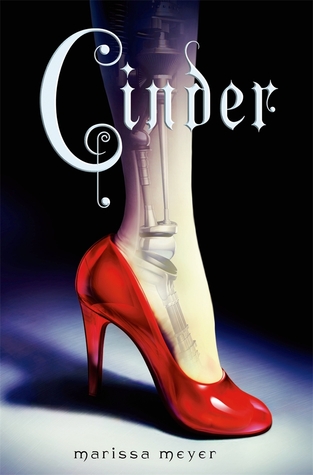 ---
Cinder (The Lunar Chronicles #1) by Marissa Meyer
This is the first novel in The Lunar Chronicles, this isn't the best book in the series but overall, this series is a really fun and enjoyable science fiction series.
These Broken Stars (Starbound #1) by Amie Kaufman & Meagan Spooner
I haven't had the chance to re-read this trilogy yet but I loved each novel in the series. I plan on re-reading this trilogy in the next year or two, it's a sci-fi novel that is actually in space and actually has science fiction aspects.
FANTASY
---
Caraval (Caraval #1) by Stephanie Garber
I read this book last week and honestly, I loved it! It's a completely new idea – which is certainly new for Young Adult! It surrounds a week-long treasure hunt game show. The main character and her sister have wanted to go to Caraval for years and they suddenly get the chance to go. Early into the story Scarlett's (the main character) sister goes missing (this is not a spoiler – it's in the blurb) and so Scarlett has to find her by the end of Caraval.
It's a brilliant novel with an original plot and plot twists around every corner – I urge you to pick it up!
Skulduggery Pleasant (Skulduggery Pleasant #1) by Derek Landy
I haven been talking about this series a lot for the past 6 months or so, so I'm sure it's pretty obvious by now that I really enjoy this series. The characters are sassy and badass and the plot is unique and different. This is a really great series for people of all ages, I read the entire series last year and really loved it and I recently got my brother (a 10 year old) into the series and he is loving it!
Harry Potter (Harry Potter #1) by J. K. Rowling
Everyone and their dog has read these books or seen these movies so it's pretty obvious that they are great fantasy novels.