February 2017
Amt. read: 8
Pages read: 2,386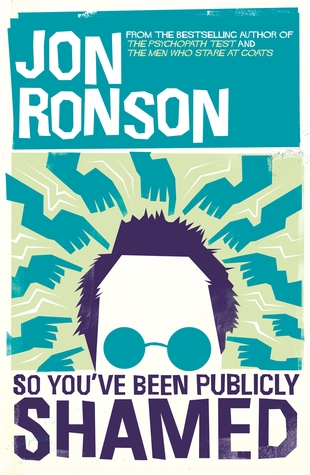 ---
Lumberjanes, Vol. 5: Band Together by Shannon Watters 
& Noelle Stevenson
Finished February 01, 2017 | Pages: ­112 | Rating: 5/5
I loved this volume! This was certainly less eventful than other volumes but it was no less entertaining. Volume 5 focussed more on the friendships and how maybe you should put your friends' needs before your own. The artwork was amazing, as usual and I really appreciated the message.
Fifty Shades of Grey (Fifty Shades, #1) by E.L. James 
Finished February 05, 2017 | Pages: ­356 | Rating: 2/5
Well, I never thought I'd see the day I read Fifty Shades. I wasn't overwhelmed with love for this book but I'm going to read Darker because, hell I'm curious!
Fifty Shades Darker (Fifty Shades #2) by E.L. James
Finished February 06, 2017 | Pages: ­373 | Rating: 2/5
This series is certainly something.
Update: I saw the movie, and honestly it was pretty amusing, there was some quite funny lines in the film and while I don't think it was worth $16 I did enjoy it. It was a pretty ridiculous film, but then I would say the same thing aout the books.
My review will be out mid-March.
Bitch Planet Vol. 1: Extraordinary Machine (Bitch Planet #1) 
by Kelly Sue DeConnick...etc. 
Finished February 09, 2017 | Pages: ­156 | Rating: 4/5
I loved this? I love what this comic stand for and all of the topics it brought up!
My review will be out early March.
Fifty Shades Freed (Fifty Shades #3) by E.L. James
Finished February 12, 2017 | Pages: ­551 | Rating: 2/5
It's over, I am free.
Macbeth (No Fear Shakespeare) by William Shakespeare & SparkNotes
Finished February 15, 2017 | Pages: ­219 | Rating: 4/5
I read this for class and I loved it even more than I did last year.
So You've Been Publicly Shamed by Jon Ronson
Finished February 19, 2017 | Pages: ­278 | Rating: 3/5
This book was really interesting but I swear I was falling asleep while reading it (that could just be because I'm tired though.) I think the writing style just wasn't for me, but I definitely recommend picking this up, it discusses a very contreoversial topic that I think is very important.
Eating Animals by Jonathan Safran Foer
Finished February 23, 2017 | Pages: ­341 | Rating: 5/5
Well, it took me a whole month to read ths but don't let the time period put you off. I really enjoyed it! This book should be optioned for required reading in school in America. The things that go on in the meat industry are constantly being ignored by people who honestly have no idea and th people who simply do not care. This book is seriously important, I urge you all to at least give it a try.
Honourable Mention:
Caraval (Caraval #1) by Stephanie Garber
I am currently just over 200 pages into this book and had this month had a normal amount of days I definitely would have finished it.
---
UPDATE: Hey guys, for my school legal studies assignment I have to gather primary data – which I am doing in the form of a survey. The survey is on whether or not same-sex couples should be allowed to get married in Australia. Would you mind taking a minute to answer my survey?
https://www.surveymonkey.com/r/XPBTLLR
Thank you!
---
SOCIAL MEDIAS
Goodreads — Books Amino — Instagram — Twitter