I'm pretty excited about my TBR this month. Last month, while I read quite a few books I was hyped for, because I had so many books out from the library that I felt way too pressured to read.
My main goal for the year is to be more chill with my reading and to do that I feel like I need to put a lot less books on my monthly TBRs. So for my future TBRs I am only going to put 3 or 4 books. Anyway, without further ado, these are the books I'm excited about for February!
To Be Read :
Eating Animals by Jonathan Safran Foer
So to start off the month I would like to get to Eating Animals. This book sounds really interesting, I am a vegetarian -not for the usual reasons but mostly just because I don't really like eating meat. But, what I have discovered over the past two years going meat-free is that I really don't know if I would be able to ever going back to eating meat.
"Brilliantly synthesizing philosophy, literature, science, and his own undercover detective work, Eating Animals explores the many fictions we use to justify our eating habits-from folklore to pop culture to family traditions and national myth-and how such tales justify a brutal ignorance."
I've heard amazing things about this novel so I'm pretty excited to dive in to this!
Twisted River by Siobhan MacDonald
"She would never have fit as neatly into the trunk of his own car."
You see why I want to read this, right? I'm pretty sure this book goes backward in time, from the murder to the start of the book. This seems like a dark and unique novel, I'm excited to get into this!
Caraval (Caraval #1) by Stephanie Garber
Welcome, welcome to Caraval—Stephanie Garber's sweeping tale of two sisters who escape their ruthless father when they enter the dangerous intrigue of a legendary game.
I don't know too much about this novel, but I am very excited about it!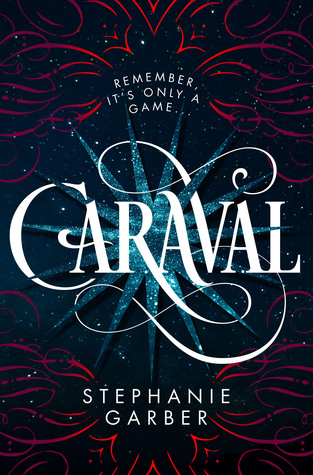 So You've Been Publicly Shamed by Jon Ronson
For the past three years, Jon Ronson has traveled the world meeting recipients of high-profile public shamings. The shamed are people like us, people who, say, made a joke on social media that came out badly or made a mistake at work. Once the transgression is revealed, collective outrage circles with the force of a hurricane and the next thing they know, they're being torn apart by an angry mob, jeered at, demonized, sometimes even fired from their job.
I frst heard about this book on Ariel Bissett's channel and the way she described it ahd me really interested. This book and Eating Animals both sound like something I wouldn't usually pick up but I'm excited to try out some new material during the new year!