Decelerate Blue by Adam Rapp 

Rating: 4/5
I received a free copy from the publisher through NetGalley in exchange for an honest review.
 "From revolutionary and award-winning playwright Adam Rapp and veteran cartoonist and animator Mike Cavallaro comes a dark, breath-taking new vision of an all-too-plausible future for America."
Decelerate Blue is set in a new world, a world where everything is done quickly and efficiently. Everything is accelerated.
If you liked The Giver or Fahrenheit 451 I think you would really enjoy this.
"The future waits for no one."
One day, this famous book called 'Kick the Boot' mysteriously finds its way under the main character, Angela's chair at school. This is a book that inspires rebellion and is supposed to have been destroyed by the Government years ago.
Angela loves the book and after visiting her sick grandfather she goes to collect something from under a tree for him and ends up being dragged into an underground society – a society where everyone is decelerated. No one is running in their sleep or shortening their words.
Angela is recruited into this new society where she feels more at home, like she can finally slow down and be herself. The key to being a part of this movement is to live a life of relaxation and contentment. Everyone is laid back and calm, they read books and stare at cows. What a life, right?
The thing is, everything above ground is hyper and fast, whereas everything below is slow and relaxed.
Above ground, everything is too fast and too hyper. Nobody thinks about what they're really doing they just want to be fast and to better their guarantee. If they get too slow then they are sent away from the community.
Below ground, everything is different. The society that lives under the ground purposely does everything differently. Everything is slower and more relaxed, which is good but it's also terribly boring. Sometimes they literally sit around and stare at a cow for hours. This might be just me, but that doesn't sound like the most fun thing to do, which is really saying something because I love cows.
I think that this story makes it clear that it's okay to slow down sometimes but it's also okay to be fast. It sends a good message while letting us enjoy an interesting story.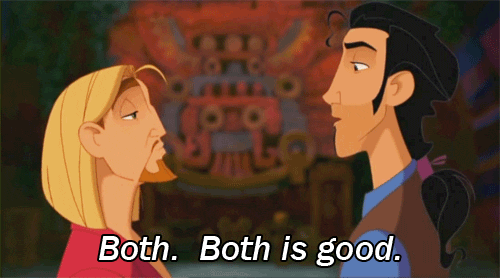 Sometimes, no matter how good the plot and story is I just can't get past the artwork. Luckily, this wasn't the case with this one. I really enjoyed the artwork and thought the black and white really suited the story.
The only negative thing I have to say about the graphic novel is that the romance wasn't believable. Yes, it was LGBT which was great but the two girls fell in love in under a week. It was a bit weird to read about. Even though the romance was unrealistic it's not the main focus of the story and isn't overpowering in any way so please don't let that deter you from picking up the graphic novel.
This graphic novel is short (around 200 pages) and engaging. I definitely recommend that you give it a go.
Decelerate Blue comes out on the 14th of February, 2017.