Feed: Many people give a special theme to their Instagram feeds, or none at all. Are most of the books you read of the same genre, or do you like to mix it up?
Most of the books that I read are fantasy because I get pretty bored with contemporary novels. That being said if I do read a contemporary it's because I'm pretty confident I'm going to like it. This year I would like to try and delve into more High fantasy and LGBTQ+ fiction.
Filter: Instagrammers often put filters onto their photos to make them look vibrant and beautiful. Name a book with a stunning cover!
Just take a look at these covers, drink them in guys!
I'm really excited for both of these, Homegoing follows the two sisters, one sold into slavery; one a slave trader's wife. It sounds really interesting and different from what I usually read.
I also really want to read Zodiac Starforce, the artwork is amazing and one of y friends has already read this and she loved it so I'm pretty pumped for it!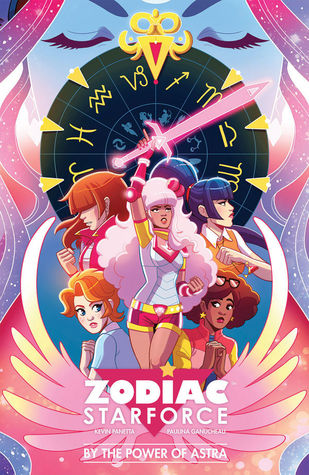 Following: On Instagram, users follow others to see what they post, and basically for a little mash-up of their lives. Name a book character whose steps you always enjoy following.
What a difficult question to answer, there are so many characters that I love to follow, Harry Potter, Percy Jackson, Elizabeth Bennett, the list goes one and on.
For this one I think I'm tied between Adm Parrish and Ronan Lynch from The Raven Cycle. These two characters have some really amazing character development throughout the four books in the series.Adam Parrish is a really interesting character, as we follow him and his story we really get to know him and see how strong he really is. As for Ronan, he is such a complex character, dealing with so many troubles in his life and carrying so many secrets with him. He goes through a lot during the series and it's really intersting to see how he develops.
Followers: Many celebrities have millions of Instagram followers. Name a hyped-up book read by thousands that you were hesitant to read, but ended up devouring.
The Final Empire by Brandon Sanderson. Let me tell you something, I had been planning to read this book for years but had never gotten to it because the author and the size of his books were so intimidating and I think I've finally gotten over that. I picked up book 1 randomly a few months ago and ended up reading the book over a few days.
Direct Message: DMs are often used to send pictures found on Instagram to others, or simply just to chat. Name a book you always recommend to others.
I find that in polls or just in general conversation I always recommend The Raven Cycle. This is a fantastic series, it is more character based but that's what I love about it.
Bio: Instagram bios can be up to 150 characters long, and can be used to give some general information about yourself. Name a book with a catchy blurb that hooked you in.
I have yet to read this novel because I'm waiting for the right time to start it.This book sounds amazing, it's in the pov of a stalker – if that's not creepy I don't know what is.
"When a beautiful, aspiring writer strides into the East Village bookstore where Joe Goldberg works, he does what anyone would do: he Googles the name on her credit card.
There is only one Guinevere Beck in New York City. She has a public Facebook account and Tweets incessantly, telling Joe everything he needs to know: she is simply Beck to her friends, she went to Brown University, she lives on Bank Street, and she'll be at a bar in Brooklyn tonight—the perfect place for a "chance" meeting.
As Joe invisibly and obsessively takes control of Beck's life, he orchestrates a series of events to ensure Beck finds herself in his waiting arms. Moving from stalker to boyfriend, Joe transforms himself into Beck's perfect man, all while quietly removing the obstacles that stand in their way—even if it means murder."
Unfollow: Sometimes you'll like someone's feed at first, but then you lose interest and decide to unfollow them. Name a book you liked at first, but over time, the love wore off.
I bought this book a few years ago and was really excited about it, I even bought the massive-ass hardcover. However, I never managed to get very far into it. I did give it a second chance though and this time tried listening to the audiobook, and only got 15% of the way through the audio. The stories are good and Percy's narration is brilliant but for some reason I just can't make it through the book.
Notifications: Whether you admit it or not, everyone loves and waits anxiously to see the pink notification button pop up at the bottom of their Instagram feed. Name an unreleased book that you've been anxiously awaiting.
This book is about a spy school that cultivates teens into tropes and two boys from the school who are each seen as either the "good boy" or the "bad boy" and are meant to be in a love triangle with a girl from the school but end up falling for each other. I am so ready.
Hashtag: Many Instagrammers use hashtags to get their photos out there, or just for fun. Create yourself a bookish hashtag! It could be anything from just your blog's name, to something crazy spectacular!
#flocksoffantasy
It's a pretty meh hashtag but it makes sense to me.
Story: Many Instagrammers love using Instagram's Story feature to let their followers know what they're currently up to. Name a book you're currently reading!
I am currently reading Steelheart by Brandon Sanderson. I am currently on chapter 31 (page 299), so far the novel is pretty meh, i am enjoying it and the premise of the novel is brilliant but for some reason I'm not enjoying the book as much as I thought I would.