01 The Love Interest by Cale Dietrich
May 16th 2017
This is a book about a spy school that cultivates teens into tropes and two boys from the school who are each seen as either the "good boy" or the "bad boy" and are meant to be in a love triangle with a girl from the school but end up falling for each other. I am so ready.
02 Lumberjanes, Vol. 6: Sink or Swim by Noelle Stevenson
April 20th 2017
I read the first four volumes of this series last month and plan on continuing on with the series as soon as the library gets the next instalments in the series. I definitely recommend this series – it's really fun and quirky!
03 America by Jamie McKelvie (Artist), Matt Wilson (Colorist)
America Chavez is amazing. She has spunk and is certainly not afraid to throw a punch. I loved her in Young Avengers and I can't wait to see her in her own series!
04 Silver Surfer, Vol. 5: The Man Who Lived Twice by Dan Slott (Text), Mike Allred (Illustrations)
September 5th 2017
I haven't yet read volume 4 but I know I'll love it so I am definitely anticipating volume 5.
05 Down Among the Sticks and Bones (Wayward Children #2) by Seanan McGuire
June 13th 2017
I loved the first book, Every Heart A Doorway and the second book is based more so on two of the other characters – Jack and Jill. I find these two characters really interesting so I can't wait to find out more about them.
06 The Empty Grave (Lockwood & Co. #5) by Jonathan Stroud
Okay, so I haven't actually read any of the books in this series yet but I really think I'm going to enjoy it. I plan on starting the series at the start of next year so I hope I'll be able to get to book 5.
There is no cover image yet 😦
07 Untitled (Skulduggery Pleasant #10) by Derek Landy
June 2017
I am currently reading book 9 of this series, I read the last few books in the series last month and I think I kind of exhausted myself. I know that by June I should be ready to read the last book in the series but for now I'm a bit tired of the world.
There is no cover image yet 😦
08 Caraval (Untitled #1) by Stephanie Garber
January 31st 2017
"Welcome, welcome to Caraval―Stephanie Garber's sweeping tale of two sisters who escape their ruthless father when they enter the dangerous intrigue of a legendary game."
I don't even need to explain – this sounds amazing!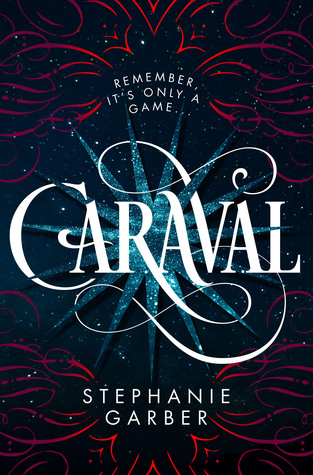 09 The Gatlon School for Vigilantes (The Gatlon Trilogy #1  by Marissa Meyer
Marissa Meyer and Superheroes? I don't actually know the plot of the books but I am so ready.
There isn't a cover image for this yet 😦
10 The Dark Prophecy (The Trials of Apollo #2) by Rick Riordan
The Hidden Oracle (book one) was one of my favourite read of the year so I'm really excited for book two!
MY REVIEW OF THE HIDDEN ORACLE
11 History Is All You Left Me by Adam Silvera
January 17th 2017
I've never read anything by Adam Silvera, nor do I know the plot of this novel. All I know is that Adam Silvera seems like a really nice man and this book is supposed to be amazing!