2016 has not been an overly fantastic year but it's been a pretty decent year for books, I've read some amazing books this year, ther have also been some fantastic books pyublished this year! Book covershave gotten a lot better over the last few years and let's be honest we all judge  book by it's cover.This list has been one of the most difficult I've made during Bookmas, there were so many books I wanted to add to this list but unfortuntely I could only have 10 covers.
01 Fantastic Beasts and Where to Find Them: The Original Screenplay by J.K. Rowling
Who on this Earth doesn't love the cover of this novel? Gold is my least favourite colour of any, I'm really just not a fan of shiny things. However, the gold with the dark shade of blue looks amazing and the art is stunning!
02 Heartless by Marissa Meyer
One to be a murderer. One to be a Martyr. One to be a Monarch. One to go Mad.
I'm not particularly fond of the normal edition of the novel but the Owlcrate edition is absolutely stunning! I was never particularly fond of the arc cover and I was sure the cover was going to be different for the final printing of the novel.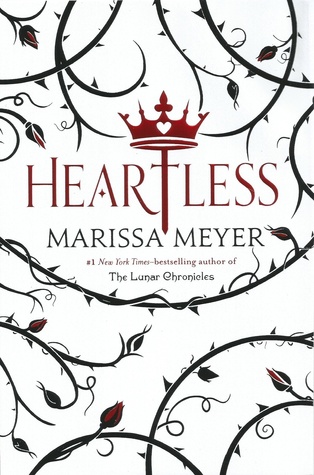 03 The Flash Vol. 6: Out Of Time by Robert Venditti
I think this series has been blessed with amazing covers but that could be said for pretty much any comic covers – they almost always have brilliant and eyecatching covers! The covers are amazing but the story is even better – Like almost everything on this list I definitely recommend this comic series.
04 A Million Worlds with You (Firebird #3) by Claudia Gray
I'm actually really not a big fan of this trilogy but the covers and the plot are what keep me reading the books. I'm really hoping to read it by the end of the year because then I will have read the entire trilogy this year.
05 Orange: The Complete Collection, Vol. 1 by Ichigo Takano
This manga sounds amazing! One day Naho is just chilling when one day she recieves a letter from her future self. At first she writes it off as a prank but as the predictions in the letter begin to come true Naho relises that the lette might be real. Her future self from the letter also warns her that a new transfer student will be arriving soon and that she needs to watch over them.
This honestly sounds brilliant and I can't wait to read it!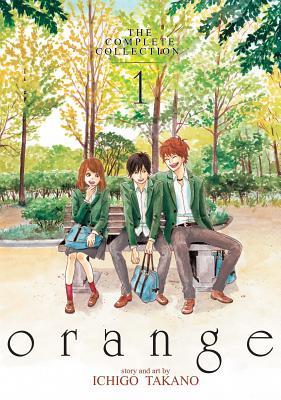 06 This Savage Song (Monsters of Verity #1) by Victoria Schwab
I have never read a book by Victoria Schwab so to say I am excited is an understatement! I've heard brillian tthings about this book – the worlds is supposed to be structured really well and in a very unique way. I've herd tht the charcters are really likeable and that the story is really enjoyable.
07 Zodiac Starforce: By the Power of Astra by Kevin Panetta & Paulina Ganucheau
I gave this to one of my friends for Christmas and she absolutely loved it, naturally that has really heightened my excitemnet for it! The comic use really bright cours, hs a diverse cast of chracters and has LGBT characters. I am so ready to read it!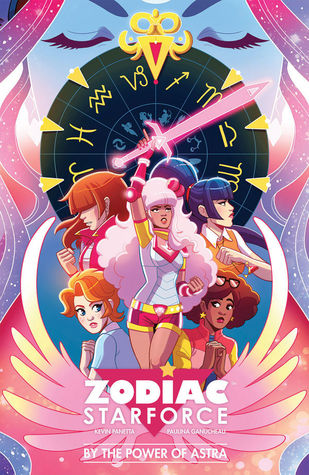 08 I Hate Fairyland, Volume 1: Madly Ever After (I Hate Fairyland #1) by Skottie Young (Writer, Artist), Jean-François Beaulieu (Colourist) & Nate Piekos (Letterer)
The plot sounds amazing but the only problem I have with comics is that if I can't access them at the library or take a look at the art style at the comic store I don't really know what I'm in for.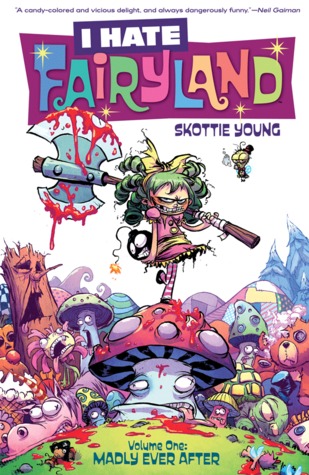 09 Arcanum Unbounded: The Cosmere Collection (The Cosmere) by Brandon Sanderson
As  I've only read the Mistborn trilogy I can't yet start this novel – it's a collection of shorter stories from some of Sandersons works in the Cosmere world. I plan to be able to read this in a year or 2 after I've read enough of Sanderson's works.
10 Beast by Brie Spangler
An LGBT version of Beauty and the Beast? That's literally all I know about this book and I'm pretty sure it's all I need to know. The cover is amazing and it's based on my favourite movie of all time, I am so ready!