01 We Are the Ants by Shaun David Hutchinson
Okay, so from what I've learnt writing these posts for bookmas is that I really don't know the plot of any of the books on my TBR and that I think I'm okay with that. All I know of this book is that it is LGBT and it has aliens. And quite honestly I think that's all anyone needs to know.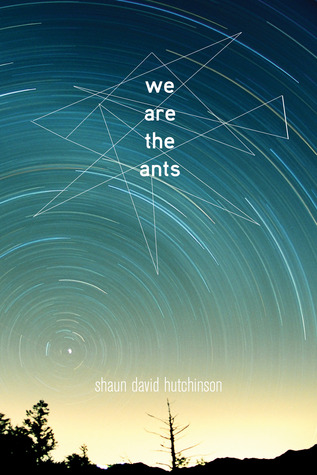 02 Orange: The Complete Collection, Vol. 1 by Ichigo Takano
I don't really read manga but this series got a lot of hype this year, and I've heard that it's a good place to start. I would have alreaady rad it but it's quite expensive to buy online, my libraries don't have it and it's not in stores.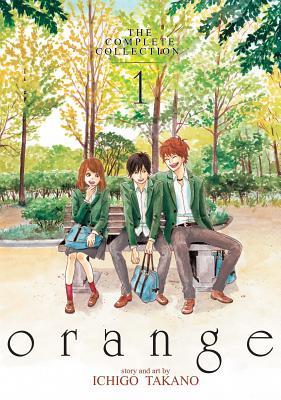 03 Hamilton: The Revolution by Lin-Manuel Miranda & Jeremy McCarter
I have been listening to this on audio gradually for a few months, I am currently on chapter six and am loving it! I love the soundtrack and because I don't live in the US or anywhere close I will never be able to see it live so being able to learn about how the show was created is really cool!
04 The Raven King (The Raven Cycle #4) by Maggie Stiefvater
The final novel in The Raven Cycle series. One of the most highly anticipated novels of the year, not just for me but for many people all over the world. Some people didn't ejoy the ending of this novel but personally I didn't mind it, I loved this novel and I'm aready planning to reread the series next year.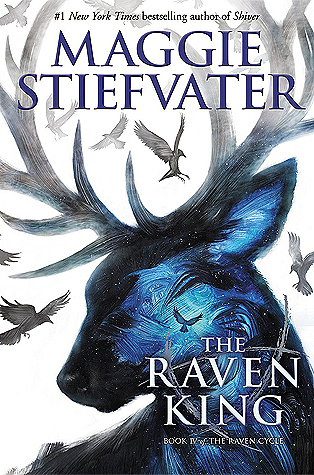 05 The Hidden Oracle (The Trials of Apollo #1) by Rick Riordan
I loved this novel, so so much. Apollo is a horific and hilarious protagonist, he is ridiculously full of hiself and he really thinks he's all that. I am definitely looking forward to the next four books in the series.
MY REVIEW OF THE HIDDEN ORACLE
06 Dark Matter by Blake Crouch
Everyone and their dog's cousin has heard about this novel, it's been in countless book hauls and wrap ups and yet I still have no clue what it's about. All my mind has retained about this novel is that it's pretty nuts. Of course tht mkes me pretty excited for it.
07 My Lady Jane by Cynthia Hand, Brodi Ashton & Jodi Meadows
Guys, this book is phenomenal. The charcters are amazingly witty and opinionated which certainly makes the dialogue and inner monologues of the characters more fun and hilrious. This book is one of the top three funniest thing I've read all year and I regret nothing. Please go and read it.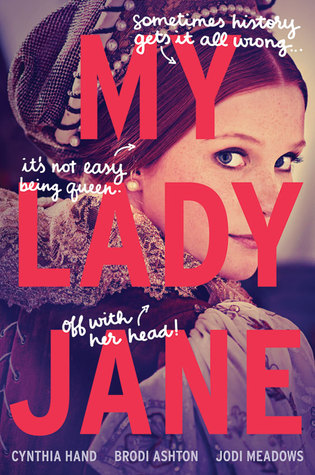 08 Sleeping Giants (Themis Files #1) by Sylvain Neuvel
Rose Franklin was riding her bike one day when she saw something, naturally she went to investigate and then fell in a giant hole. What was in the hole, you may ask. A giant metal hand, I may answer!
I am so ready for this book, it sounds strange and silly,  sign me the hell up!
09 Every Heart a Doorway (Wayward Children #1) by Seanan McGuire
I have actually read this novel so I can definitely say that I loved it! I fully intend to finish the series as the next books come out. Every Heart A Doorway is an interesting and mysterious novel, it's about a school of kids who have all been into worlds not their own. They've travelled through doorways to other worlds and found themselves there and have then been thrown out, naturally, they want to go back but with most cases the doors never appear again. Because of this the kids have a lot of trouble adapting to their old world and are then shipped off to this school, a bit like rehab. It's a really interesting novel and I definitely recommend it!