01 A Darker Shade of Magic (Shades of Magic #1) by V.E. Schwab
Everyone and their neighbour's niffler knows about this series. It sounds fantastic and though I've only read a few pages of it, I already love it. I've heard nothing but good things about this series and I cannot wait to get to know the characters!
02 In Real Life by Cory Doctorow & Jen Wang
I am so ready to read this you don't even know. Gaming and comics? Sign me the f up!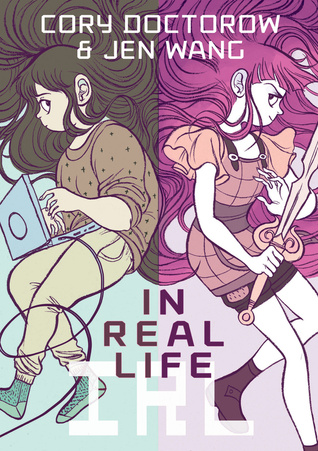 03 Scythe  (Arc of a Scythe #1) by Neal Shusterman
Okay, so this book has been getting a lot of hype lately and I got curious. I actually have it out from the library at the moment so hopefully I'll be able to get to it soon.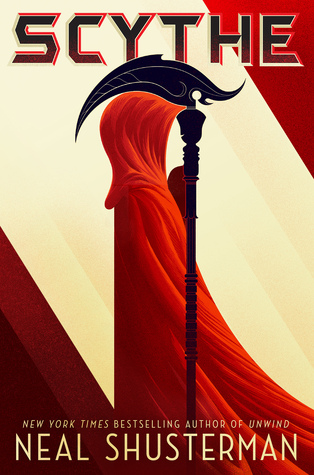 04 Steelheart  (Reckoners #1) by Brandon Sanderson
I loved the Mistborn trilogy and I love superheroes so I can only guess that I'll love this series. I am ready for more Sanderson!
05 The Dark Prophecy  (The Trials of Apollo #2) by Rick Riordan
I read the first novel of this series this year and I really enjoyed it, Apollo is hilarious! This was probably one of my favourite novels of the year.
MY REVIEW OF THE HIDDEN ORACLE (BOOK ONE)
06  (Lockwood & Co. #1) by Jonathan Stroud
I fully intend to start this series in January next year so hopefully I'll be able to kick off the year with a bang and knock off some of my TBR early in the year. I haven't actually read the blurb but the cover is giving me a Ghostbusters vibe so I'm pretty excited about it!
07 The Gatlon School for Vigilantes (The Gatlon Trilogy #1) by Marissa Meyer
I'll be honest I really don't know that much about this trilogy. It's not coming out until November in 2017 so I'm sure we'll find out more closer to the release date and once we get a cover. I mean, Marissa Meyer and superheroes? I'm in.
There's no cover image yet 😦
08 Young Avengers, Volume 2: Alternative Culture by Kieron Gillen
Earlier this year I read the first volume of this trilogy and I loved it! This comic series has a fantastic cast of characters and I really enjoyed the plot of volume 1 – I only wish that the series had not been cancelled!