My Lady Jane – Cynthia Hand, Brodi Ashton & Jodi Meadows
I rated this novel 5/5 stars. I loved it! This novel was a hoot! The authors turned a small piece of history into 500 page comedic novel!I read this brick of a book in a matter of days, and although many people own it because of monthly book boxes I don't think that many people have actually read the book.
Simon vs. the Homo Sapiens Agenda – Becky Albertali
Like everything else on this list I loved this novel. This is an amazing, fluffy and lighthearted novel. This was the fifth book I read this year and I read it in a day, and then immediately started it again! I rated this 5/5 both times I read it.
This is a really nice and sweet read and honestly, not enough people have read it!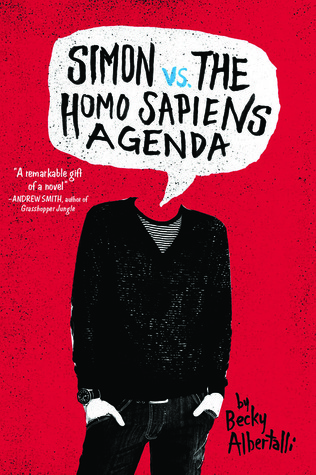 The Final Empire (Mistborn #1) – Brandon Sanderson
I think this series is really underrated, partly because these books are so massive that people get very intimidated by the books and because Sanderson's other series, The Stormlight Archive is widely the most popular series of his.
Young Avengers, Volume 1: Style > Substance (Young Avengers #1) – Kieron Gillen
I have only read volume one of the trilogy and do plan on picking the rest of the instalments in 2017! The series got cancelled after volume 3 and it is very hard to get a hold of. The cast of characters in this series is amazing, this is probably one of the most diverse things I read this year. Definitely pick it up if you get the chance!