December 7th – Books You Want to Finally Read in 2017
These are those books you meant to read in 2016 or 2015 or 2014 and never got around to. Those books that have been sitting on your TBR for a while, and you really want to get to. These aren't upcoming 2017 releases; these are older books that need your love too!
01 Steelheart (Reckoners #1) by Brandon Sanderson
I plan on reading the concluding novel in the Mistborn trilogy this month, as I've really enjoyed the previous two novels in this trilogy. Because The Final Empire is one of my favourite books of 2016 and possibly of all time, I think it makes sense to read more of the author's works. I've heard amazing things about all of his novels but I've heard the most about this series so I think I'll start here.
I tried to read this a few months ago but only got a chapter in before I had to return it to the library. From what I read, I know this is definitely a series that I want to read. I've heard amazing things about his book and all of the author's works so I'll have to give them a try in the future as well.
03 Six of Crows (Six of Crows #1) by Leigh Bardugo
It feels like everyone has read this duology and is on Goodreads, sitting behind their laptops and mocking me for not having started it!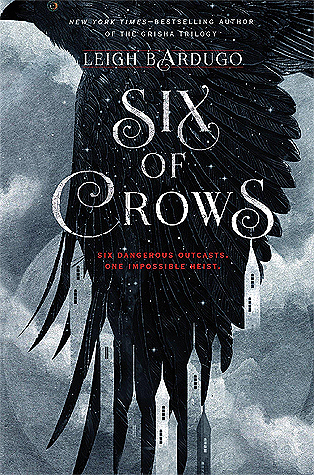 04 The Black Prism (Lightbringer #1) by Brent Weeks
As always the hype is what influence my Tbr, and recently Goodreads has been blowing up with this series, everyone is reading it! The magic system sounds really unique and intricate which really intrigues me. High fantasy is one of my top 5 favourite genres so of course I'll have to get to this soon!
05 The Sword of Summer (Magnus Chase and the Gods of Asgard #1) by Rick Riordan
I'm a big fan of Rick Riordan's Greek mythology-related series' so I'm still shocked that I haven't picked these up yet. However I did buy the first two novels in the trilogy last month, as the last novel is coming out in 2017. I've heard great things about this trilogy and it's YA which Riordan has never written before so I"m excited to see how or if his writing or characters differ to that of his previous novels.