The Lightning Thief (Percy Jackson and the Olympians #1) - Rick Riordan 
Finished October 02, 2016 | Pages: ­375 | Rating: 5/5
My opinion on this book hasn't changed since 6th grade. I still love it, and I will always love it.
Northanger Abbey - Jane Austen
Finished October 03, 2016 | Pages: ­286 | Rating: 3/5
As with every other Austen novel I did love this. However, I found myself struggling to believe the romance, I mean really? A smart, 26 year old man like Mr Tilney falls for an 18 year old girl with her head in the clouds?
The Sea of Monsters (Percy Jackson and The Olympians #2) - Rick Riordan
Finished October 08, 2016 | Pages: ­265 | Rating: 5/5
I am so glad I decided to reread this. We meet so many of the characters in this book and you can really appreciate the Grover and Percy bromance more in this novel. I don't think I ever realised in previous reads how much Kronos made happen and how he planned for the quests to happen in his favour so I'm definitely glad that I reread this.
Dark Days (Skulduggery Pleasant #4) - Derek Landy
Finished October 09, 2016 | Pages: ­415 | Rating: 3.5/5
Not as good as the last 3 but I am definitely continuing the series. I love these books but they are certainly getting darker. This book wasn't as funny as it's predecessors and felt more like a filler. I listened to this on audio and missed a lot of the text because I found myself frequently spacing out, at one point I missed at least 10 minutes of the audio so I'm not sure if I had a problem with the actual audiobook or if I was just too tired to listen properly.
Seconds - Bryan Lee O'Malley & Nathan Fairbairn (Colorist)
Finished October 09, 2016 | Pages: ­323 | Rating: 3.5/5
This book has been on my Goodreads tbr for literal years so I am proud to say I have finally read it. This gn gets pretty good reviews and it's by a new favourite author of mine, so naturally I've been hyping it up FOR YEARS.
I had some problems with this and I'm not sure yet whether or not I'm going to write a review.
01 I do not like Max. At all.
02 I loved the artwork – it was soo weird to see it in colour after reading all the Scott Pilgrim gns.
03 The main character really got on my nerves sometimes and idk her actions just really pissed me off.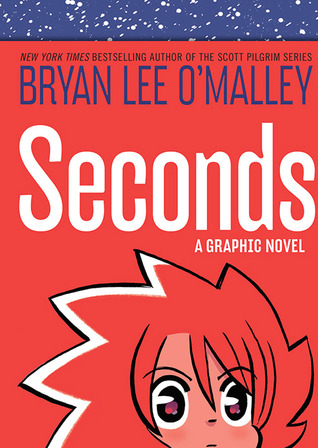 Not Another Happy Ending - David Solomons
Finished October 10, 2016 | Pages: ­376 | Rating: 5/5
You wouldn't know it by the amount of time it took me to get through this novel but I actually loved it. This was a refreshing change from what I usually read, and I'm so glad I randomly picked it up because Amy Pond and Fitz were on the cover.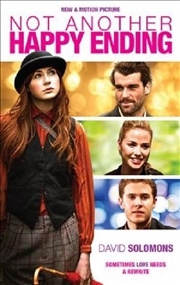 The Rabbits by John Marsden & Shaun Tan 
Finished October 12, 2016 | Pages: ­32 | Rating: 5/5
adfgdjh lsvh
Amazing X-Men, Vol. 2: World War Wendigo (Amazing X-Men #2)
- Christopher Yost, Craig Kyle, Kathryn Immonen, Carlo Barberi (Illustrator), 
Paco Medina (Illustrator)
Finished October 13, 2016 | Pages: ­136 | Rating: 4/5
I seriously recommend this series. I loved this, can't wait to read volume 3.
Mortal Coil (Skulduggery Pleasant, #5) - Derek Landy
Finished October 14, 2016 | Pages: ­572 | Rating: 4.5/5
I am experiencing soo many emotions right now.
01 My bae is evil now and i am actually dead.
02 Everything is horrible bc the bae
03 Ghastly is sad and now I am sad
04 I will never be over this, Landy. Never
05 I think we have a love triangle in the works, I did not sign up for this
06 The books are definitley getting darker
07 I feel like Fletcher and Val are gonna break up in a book or two
08 Also, I'm still bitter abt points 1,2,3 & 4
09 Overall, I loved this novel, many people died and many people were possessed by evil remnants and i loved it. I cannot wait to read the next book because I am LIVING!
Guys, seriously, do yourself a favour. Read these books.
Amazing X-Men Vol. 3: Once and Future Juggernaut (Amazing X-Men (Amazing X-Men #3)
- James Tynion IV, Christopher Yost, Craig Kyle, Monty Nero, Jorge Jimenez 
(Illustrator), Carlo Barberi (Illustrator), Jorge Fornes (Illustrator), 
Salvador Larroca (Illustrator) , Nick Bradshaw (Illustrator)

Finished October 18, 2016 | Pages: ­184 | Rating: 3/5
I loved the previous two comics in this series but the change in creators really took me for a turn. The art style really turned me off the comic and made me not want to pick it up because I wasn't enjoying it. Overall, the first two are brilliant but this instalment was a waste of my time.
The Mystery Boxes (Explorer #1) - Kazu Kibuishi
Finished October 18, 2016 | Pages: ­184 | Rating: 4/5
I loved this, very short short and enjoyable stories. The art is wonderful, if you enjoy the Amulet series you might enjoy this too!
Harry Potter and the Goblet of Fire (Harry Potter, #4) - J.K. Rowling
Finished October 22, 2016 | Pages: ­616 | Rating: 4.5/5
I am so happy I finally finished rereading this. I took a break for a few weeks (it felt longer) and was completely surprised by how much I missed Harry and the gang!
Replica - Lauren Oliver
Finished October 23, 2016 | Pages: ­544 | Rating: 3/5
I started with Lyra's pov and really enjoyed it but I really didn't like Gemma's. This book was really inventive and definitely an interesting premise. Unfortunately I just couldn't get really into it once I got to Gemma's pov.
The Dispatcher - John Scalzi 
Finished October 23, 2016 | Audio | Rating: 4/5
This was one of the most unique and different things I've ever read. It's currently free on Audible so I urge you guys to pick it up as it's only a 2 hour audiobook (also Zachary Quinto narrates it).
Alice in Wonderland (Alice's Adventures in Wonderland #1) - Lewis Carroll
Finished October 26, 2016 | Pages: 101 | Rating: 2/5
I don't know. I love the animation so I sort of had that in my head but when I read this it was a shock to the system. While there were definitely similarities, I think I'll just stick to the movie from now on.
The Name of the Wind (The Kingkiller Chronicle, #1) - Patrick Rothfuss
Finished October 31, 2016 | Pages: 661 | Rating: 4.75/5
I started this in January and devoured half of it and now, 9 months later its is October and I finally picked it up again and finished it.
You may look at the amount of time it took me to finish this and expect that I didn't like it. But, the truth is, I loved it. It had an amazing beginning and an awesome ending. I tired myself out too quickly and naturally, got stuck in the middle. Give me some credit, this book is nearly 700 pages long!
A unique, and mesmerising high fantasy novel. I really want to start the next one, but as i learned at the start of the year, it doesn't do well to tire yourself out when reading a good book.