I've never participated in this group before but I really like the idea of this group so hopefully I'll be able to give this a go every month or two.
Monthly Recommendations Goodreads group
An underrated book
Wonderstruck  – I really appreciate this book and commend Selznick for writing it. It really puts into perspective how when movies were first being made everyone (apart from the blind) could watch them but now not everyone can. Movies now have more words and often don't even have subtitles. These days if you go to the cinemas even if you pay to see a movie with subtitles they don't always show them (which is really annoying and offensive). As a deaf person this book really resonates with me because it really puts the everyday life of a deaf person into perspective and gives full-hearing people an idea of how difficult it can be to have a hearing problem.

A book set in school
Angus Thongs and Full Frontal Snogging – This book series is really simple and short, full of teenage drama and angst. Georgia Nicholson is a dramatic and emotional young teenager going through her years in highschool and trying to figure out how boyfriends and parents work.

A creepy book
Peter Pan – I haven't read too many creepy books and this isn't really marketed as a creepy book. I found Peter to be an intensely creepy and insane character, he did the most disturbing things and I never knew what he was going to do next. The book is certainly different to the book.

A trilogy
The Starbound Trilogy – I absolutely loved the first book in this trilogy and knew I had to read the next two books. This is a companion trilogy, so like The Lunar Chronicles we meet different characters in each of the books and then they all team up to save te world in the last book! This is a really enjoyable series – if you're not a massive fan of the sci-fi genre then don't worry because it's not too heavy in that regard.

A book you think others should read ASAP/before the end of the year
I recently read The Final Empire and I absolutely loved it! Brandon Sanderson is a master of high fantasy! The world of the Mistborn series is soo unique and complex that it is unlike anything else, I urge you to pick it up as soon as possible (the audiobook is really good too!).

A fantasy book
The Golden Door – this is a childhood favourite of mine, I really love this book and would urge anyone to pick it up no matter what age they were. It's a great fantasy novel, full of unique monsters and new worlds.

A book with little to no romance
Skulduggery Pleasant – I am only on book 3 of this series but so far there is no romance. The characters in this series are all different and each have unique personalities. Skulduggery Pleasant and the main character have a really great friendship, their banter is hilarious and you really wouldn't want to face them in a fight!

A standalone
Everything Leads to You – I read this in July and loved it! This is about a girl who works backstage in hollywood, she makes the sets. It was really interesting to see that side of Hollywood, it was definitely a different perspective. This novel is also LGBT so that's a plus!

Your favourite survival story
Harry Potter – I don't know if anyone else would class this series as a survival series but I always have. For seven books Harry is literally avoiding death while trying to do his homework. He is constantly running from Voldemort or being thrown into tournaments designed to put you in terrible danger.

Your favourite book friendship
The Gangsey from The Raven Cycle. I absolutely love this group!! Every person in the group would die for the other, they are an absolutely fantastic group of kids and honestly you just really need to read this series.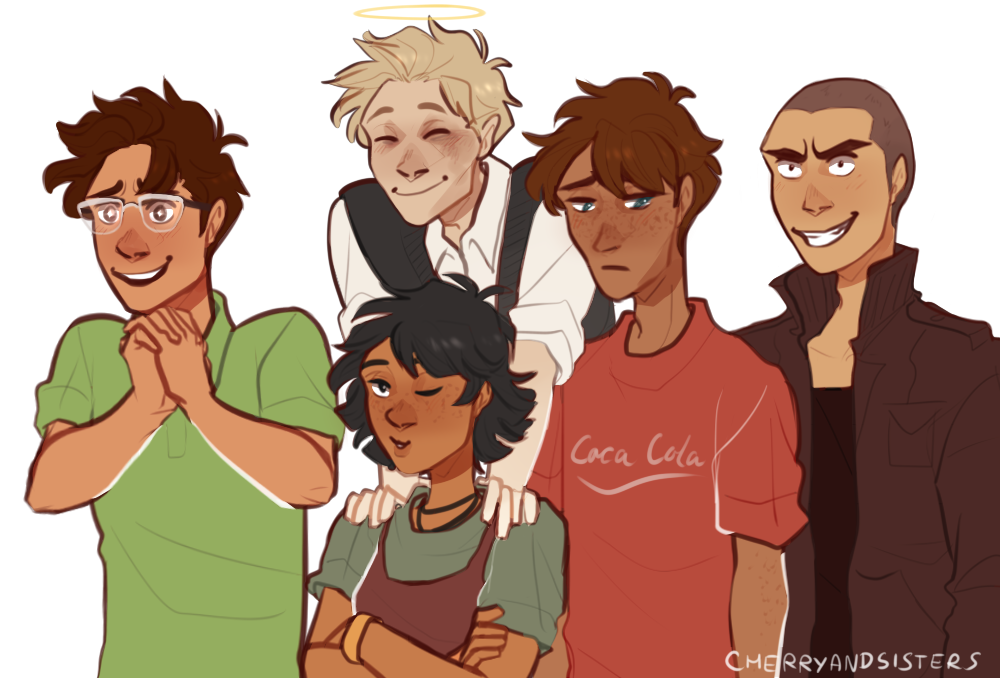 A book set outside of the US, or that features travel/vacation
Macbeth takes place in Scotland. Of all the plays I've read and seen written by Shakespeare this is certainly my favourite. I love Lady Macbeth, she could probably fit into the category that comes after this one because she is certainly an empowering female figure. Lady Macbeth is a chick you do not want to mess with!


(I really love these covers – this website makes heaps of different classics covers, you should check them out!)
A book with your favorite empowering female character
I really want to say Vin from the Mistborn series because she's incredibly badass but I'm currently reading the second book and it just seems everything she does is for or about her boyfriend and I just… ugh. When she's not being really sappy she is definitely a badass, whether or not she is an empowering character I guess I'll find out soon!
REVIEWS:
Harry Potter and The Philosopher's Stone