July 6th, 2016: Favourite Books Outside Your Comfort Zone
– These are books that you enjoyed that aren't something you typically read. For example, nonfiction if you usually read fiction, contemporary if you usually read fantasy, etc. etc. They do not all have to be from the same genre, just an assortment of books outside your usual genre of choice.
01 Simon vs The Homo Sapiens Agenda – Becky Albertalli
Rating: 5/5
Contemporary
I read this book in January and loved it so much that I read it twice in two days.
02 Yes Please – Amy Poehler 
Rating: 4/5
Memoir
I've read this twice since it's release. Once before watching Parks and Rec and once after, trust me this means so much more once you've seen P&R. SO MANY FEELINGS.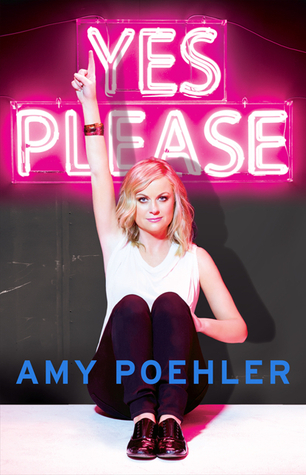 03 Cormoran Strike Series- Robert Galbraith 
Rating: 5/5
Mystery/ Crime
I usually hate mystery/ crime novels but I love this series. Galbraith keeps a good balance between character growth and mystery so it's easy to get engrossed!
04 Beauty Queens – Libba Bray
Rating: 4/5
Contemporary
There are a lot of contemporary novels on this list so I guess we know I generally refer fantasy novels. This was an awesome idea and was more diverse than most YA novels I've read (also there is a deaf character so Bray gets bonus points for that).
05 Charm & Strange – Stephanie Kuehn 
Rating: 5/5
Contemporary
This book messed with me and I loved it. This is one of the best books that I read last year and I think everyone should read it at some point in their life.